We offer MagSurvey marine/land Magnetometer Surveying software. The only magnetometer surveying software featuring real-time 3D visualization.
Please check the reduced pricing.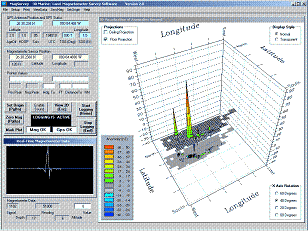 Note that MagSurvey software was formerly offered by Perception Systems, Inc. The corporation has been dissolved as of 12/31/2019 to reduce expenses and accounting tasks. As developer of MagSurvey, as well as founder, president, and CEO of PSI for all 37 years of operation, I can offer a limited number of MagSurvey licenses for sale as a result of settlement of operational loans I made to the corporation in recent years.


Donald O. Land
8117A Northboro Ct, West Palm Beach, FL 33406 USA
Tel: 561-433-0033 Email: info@magsurvey.com
Webmaster: DonLand@magsurvey.com